Mysterious Ship

Mysterious Ship.

Role

Boss in Revenge of the Yolk.

Type

Spaceship

Made by

Homeplace

First Appearance
Mysterious Ship
is a boss present in
Revenge of the Yolk
. It appears at the end of the Comet Chase chapter.
Appearance
It's a huge metal egg. Editions don't change it.
Attacks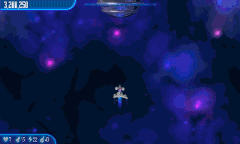 The Mysterious Ship has only one attack - shooting lasers in four directions every five seconds.
Encounters
It is only encountered once at the end of Comet Chase. It has 100000 health and gives 75000 points and an Atomic Powerup after death. It attacks with lasers in four directions every five seconds. It will also spin a lot as it moves around the screen. It's weak against the Lightning Fryer and it has no strengths.
Strategy
When the Mysterious Ship slows down, try to not be above/below/next to it, so you don't get killed by its lasers. It's better to stay near its corners, as the lasers it shoots taper out. Its fire is strictly periodic, so once you learn its pattern, it'll be easier for you to defeat it.
V • E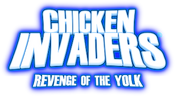 Characters
Playable
The Hero
NPCs
Narrator
Items
Powerups
Ion Blaster Gift • Neutron Gun Gift • Laser Cannon Gift • Vulcan Chaingun Gift • Lightning Fryer Gift • Plasma Rifle Gift • Utensil Poker Gift • Atomic Powerup
Food
Drumstick • Roast • Single Burger • Double Burger • Triple Burger • Quad Burger
Other
Coin