Crystal

A green crystal.

Occupation

Obstacle

Homeplace

First Appearance
Crystals
are obstacles present in of
Gamma Chthon
's underground tunnels, who appear only in specific waves in 
Cluck of the Dark Side
. They have formed there over millions of years, thanks to the nearby star's extreme heat.
Attacks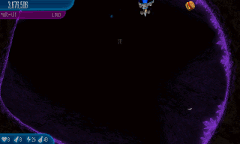 They don't have any attacks.
Appearance
They are crystals of different colors that will gradually break more and more.
Editions do not alter them.
Encounters
Crystals appear in three waves - Wave 54, 57, and 60. In Wave 51, there are seven Crystals present. Wave 57 has three of them. They're also used in the Heart of Darkness boss fight as an attack. In all waves, they have 6000 health. They will crack six times before they explode, when they reach 5100 health, 4200 health, 3300 health, 2400 health, 1600 health, and 800 health. Each crack gives you 2500 points, while destroying the Crystal completely gives you 25000 points. This does not apply to the Heart of Darkness fight, however. They only give one point there, to prevent farming them for high scores.
V • E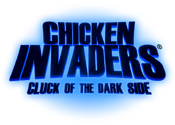 Items
Powerups
Ion Blaster Gift • Neutron Gun Gift • Laser Cannon Gift • Vulcan Chaingun Gift • Lightning Fryer Gift • Plasma Rifle Gift • Utensil Poker Gift • Boron Railgun Gift • Photon Swarm Gift • Positron Stream Gift • Hypergun Gift • Riddler Gift • Corn Shotgun Gift • Atomic Powerup
Food
Drumstick • Twin Legs • Roast • Single Burger • Double Burger • Triple Burger • Quad Burger • Popcorn
Other
Coin • Key • Pollen • Artifacts • Humanity's Greatest Fan