Cheats are features that make the game easier, which are activated upon pressing the correct button. They have been included since the first Chicken Invaders. Most versions, including Steam, mobile, and from other websites remove this feature. They are only available on versions purchased from the InterAction studios website. They will be gone from Chicken Invaders Universe.
It's advised to not use them unless you're completely stuck, because they take away the challenge and fun the games have. Using them will also prohibit you from getting high scores, Awards, Unlockables, and Keys for the remainder of the current mission.
How to Unlock
Chicken Invaders
As this game doesn't really have a proper menu, cheats are unlocked with the Debug Mode. To use cheats, simply press F9 and F10 at the same time.
The Next Wave and onwards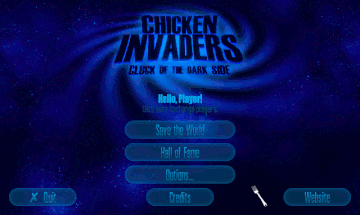 Cheats here first have to be enabled in the Gameplay menu in the options. They will be available as soon as you start/continue your mission.
Note: This isn't possible on a Steam version, or any other one not from InterAction studios' website. It also won't be possible in 'Universe'.
Cheat List
Chicken Invaders
This game's cheats are a bit different compared to other games. As usual, it has four of them.
| # | Image | Description |
| --- | --- | --- |
| F5 | | Shows the remaining cheats. |
| F6 | | Skips the current wave. |
| F7 | | Adds a Missile and upgrades firepower. |
| F8 | | Adds an Extra Life. |
This game also has four cheats, but they are in different order compared to later versions and sequels.
| # | Image | Description |
| --- | --- | --- |
| F5 | | Skips the current wave. |
| F6 | | Adds an Extra Life. |
| F7 | | Spawns an Atomic Powerup. |
| F8 | | Adds a Missile. |
Revenge of the Yolk (and onwards), and The Next Wave Remastered
These games, just like others, have four cheats.
| # | Image | Description |
| --- | --- | --- |
| F5 | | Adds an Extra Life. |
| F6 | | Adds a Missile. |
| F7 | | Spawns an Atomic Powerup. |
| F8 | | Skips the current wave. |
V • E

Characters
Playable
The Hero
NPCs
Space Burger Clerk • Narrator
V • E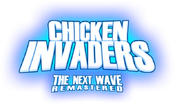 Areas
Solar System
Pluto • Neptune • Uranus • Saturn • Jupiter • Asteroid Belt • Mars • Earth • Venus • Mercury • The Sun • Space Burger Store
V • E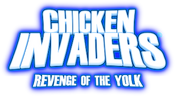 Characters
Playable
The Hero
NPCs
Narrator
Items
Powerups
Ion Blaster Gift • Neutron Gun Gift • Laser Cannon Gift • Vulcan Chaingun Gift • Lightning Fryer Gift • Plasma Rifle Gift • Utensil Poker Gift • Atomic Powerup
Food
Drumstick • Roast • Single Burger • Double Burger • Triple Burger • Quad Burger
Other
Coin
V • E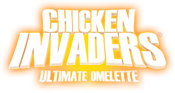 Items
Powerups
Ion Blaster Gift • Neutron Gun Gift • Laser Cannon Gift • Vulcan Chaingun Gift • Lightning Fryer Gift • Plasma Rifle Gift • Utensil Poker Gift • Boron Railgun Gift • Photon Swarm Gift • Positron Stream Gift • Atomic Powerup
Food
Drumstick • Twin Legs • Roast • Single Burger • Double Burger • Triple Burger • Quad Burger
Other
Coin • Key
V • E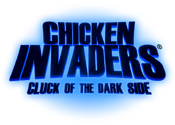 Items
Powerups
Ion Blaster Gift • Neutron Gun Gift • Laser Cannon Gift • Vulcan Chaingun Gift • Lightning Fryer Gift • Plasma Rifle Gift • Utensil Poker Gift • Boron Railgun Gift • Photon Swarm Gift • Positron Stream Gift • Hypergun Gift • Riddler Gift • Corn Shotgun Gift • Atomic Powerup
Food
Drumstick • Twin Legs • Roast • Single Burger • Double Burger • Triple Burger • Quad Burger • Popcorn
Other
Coin • Key • Pollen • Artifacts • Humanity's Greatest Fan